Siberian cats are natives of Siberia, which is a part of the Russian field. This breed has been known for hundreds of years and deserves a place in the book Our Cats and All About Them by Harrison Wier.
The Siberian cat breed is adorned with a triple coat full of fur that comes in shades and patterns like tabby tortoiseshell, solid, etc. Their disposition is sweet and loving. This cat is sure to be loyal to its owner till the end of the world. They can make friends with children and other pets as well. Siberian cats reach maturity at around 5 years of age.
This cat breed arrived in June 1990 in the United States as the first Siberians. It didn't take long to be accepted by the CFA in 2000.
Now let's check Siberian cat breeders; you are here for it, after all!
Siberian Kittens For Sale
When you're in search of a Siberian kitten, you need to discuss with yourself which traits you are focusing on and discuss it with a potential breeder.
A responsible breeder should know their kittens and, according to that, provide you with one that will suit you the best. Kittens are available after 12 weeks of age; by that time, they should develop their social and physical skills and have their basic needs met.
Now, let's see what our Siberian cat breeders list has to offer.
1. Lundberg Siberians, Oregon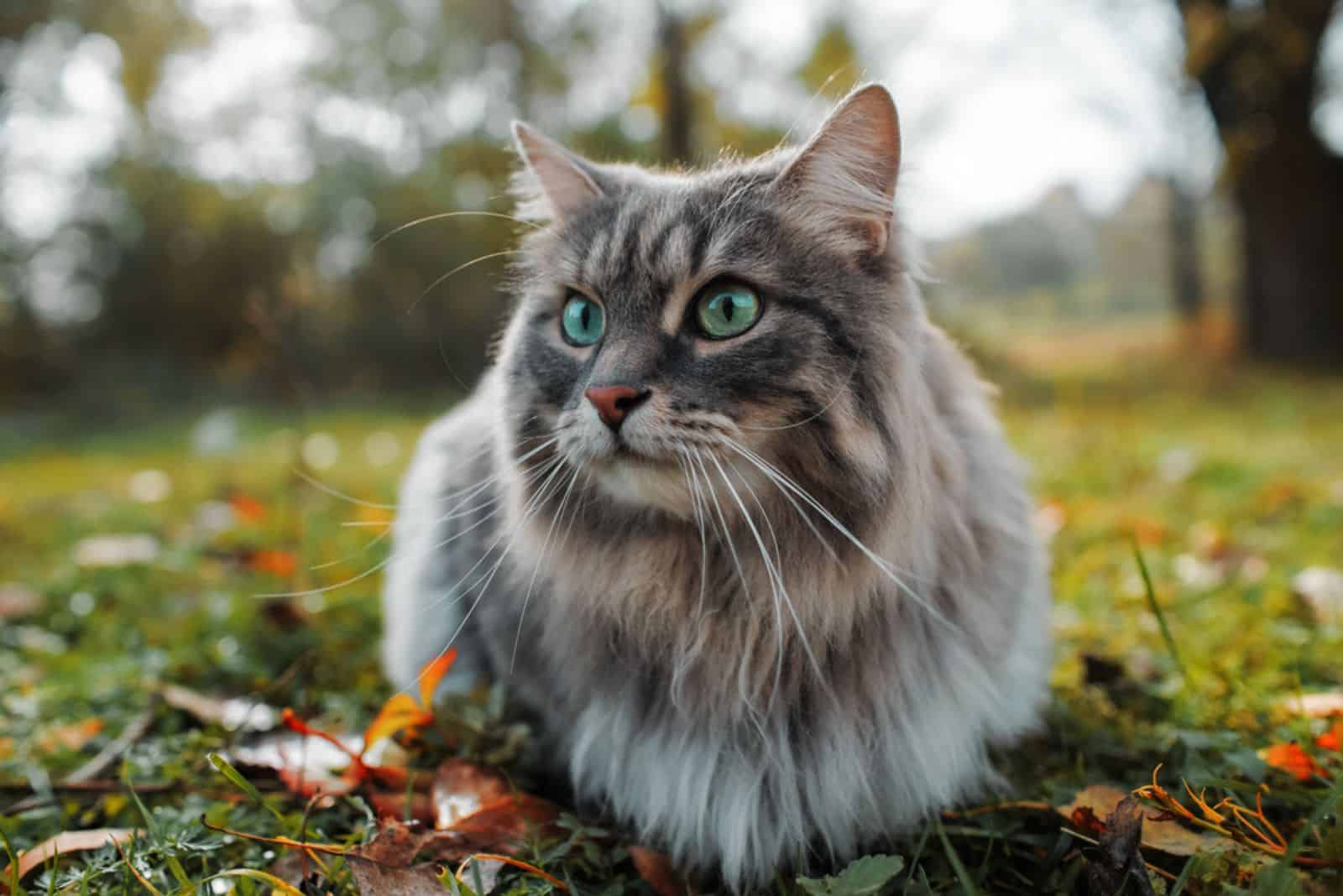 We'll mention the first Siberian cat breeder Lundberg Siberians, located in Stayton. This small hobby breeder raises one litter at a time in its loving home. The kittens are treated as family members and enjoy all the perks, showered with love and affection.
Their Siberian kittens have wonderful and loving personalities with cute little voices, and they'll make amazing companions.
Their breeding cats are from lines that don't have high genetic health risks, and their cattery is free from FeLV and FIP. Before the trip, kittens will receive a vet check-up, vaccination, and certification that they are free from congenital and genetic disorders.
This cattery is registered with CFA (Cat Fanciers Association) and TICA (The International Cat Association). They don't practice shipping and prefer that the kittens are picked up at the cattery, but they are willing to ship on the West Coast.
Lundberg Siberians Info
• Address: Stayton, Oregon
• Website: Lundberg Siberians
• E-mail: Sarah@LundbergSiberians.com
2. Willow Springs, Pennsylvania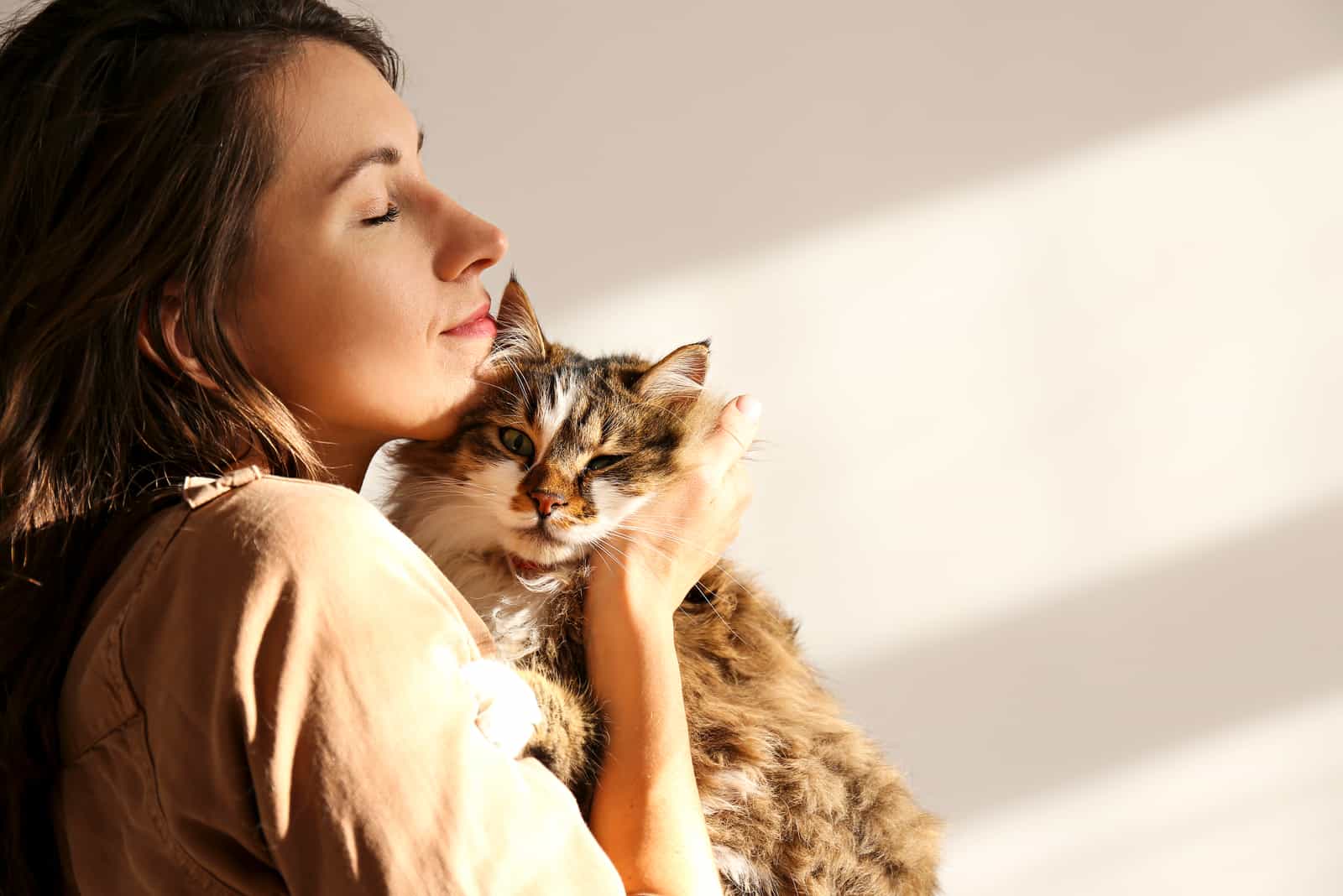 Our next Siberian cat breeder is Willow Springs, located near Pittsburgh. This breeder takes pride in breeding purebred TICA-registered Siberian kittens for 15 years.
Their Siberians are mostly imported directly from Russia, and those cats have been screened for HCM. Their breeding process is carefully planned so their litter has only the sweetest and most beautiful Siberian kittens. Their aim is to produce healthy kittens true to the breed standard and cats that will potentially be show cats. However, they also focus on producing the most hypoallergenic cats they can.
Willow Springs is a member of T.I.C.A, TAIGA Siberian Cat Breeders Association, and CFA.
If you like what you see, take the first steps in welcoming their Siberian kitten into the new home.
Willow Springs Info
• Address: Butler, Pennsylvania
• Website: Willow Springs
• Phone Number: 724 496 2636
3. Moubani Cats, Seattle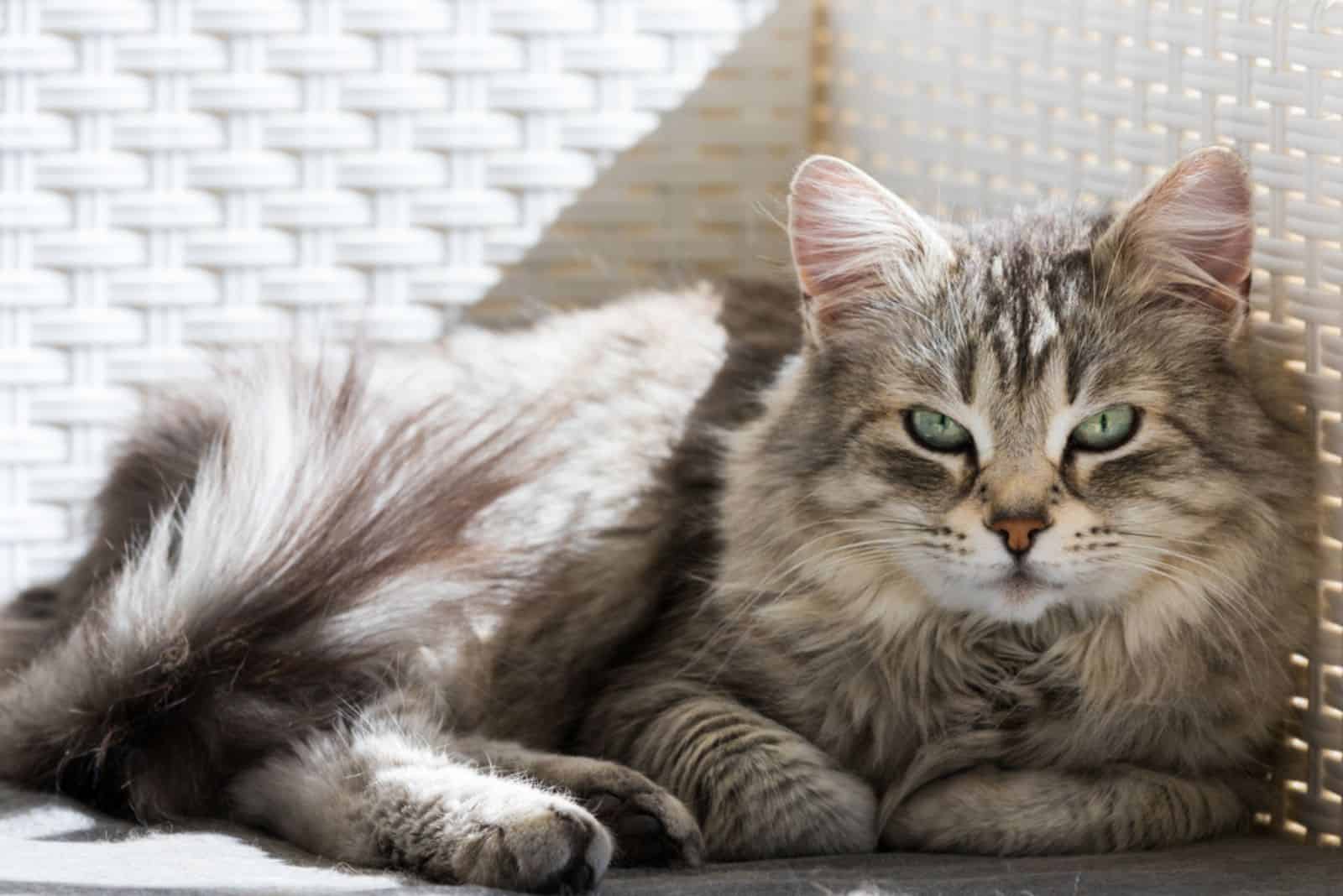 Our next stop is in Seattle, where we found Moubani cattery. Moubani breeder has their breeding cats, which come from researched and registered breeders in Russia, tested for HW, FIV, and FeLV, and they are regularly dewormed, on shots, and received boosters for FVCRP + FeLV.
Their Siberian kittens are raised with affection and love in a clean and healthy environment. Even though they have long coats, they belong to one of the low-shedding breeds. After they reach maturity, they weigh around 17lbs.
As a breeder that meets and exceeds TICA Cattery Standard Requirements, they are registered in TICA & CFA.
Contact them or check out their web for more info if you're interested.
Moubani Cats Info
• Address: Seattle
• Website: Moubani Cats
• Instagram: Moubani Cats
• Facebook: Moubani Cats
4. Siberian Beauty Cattery, California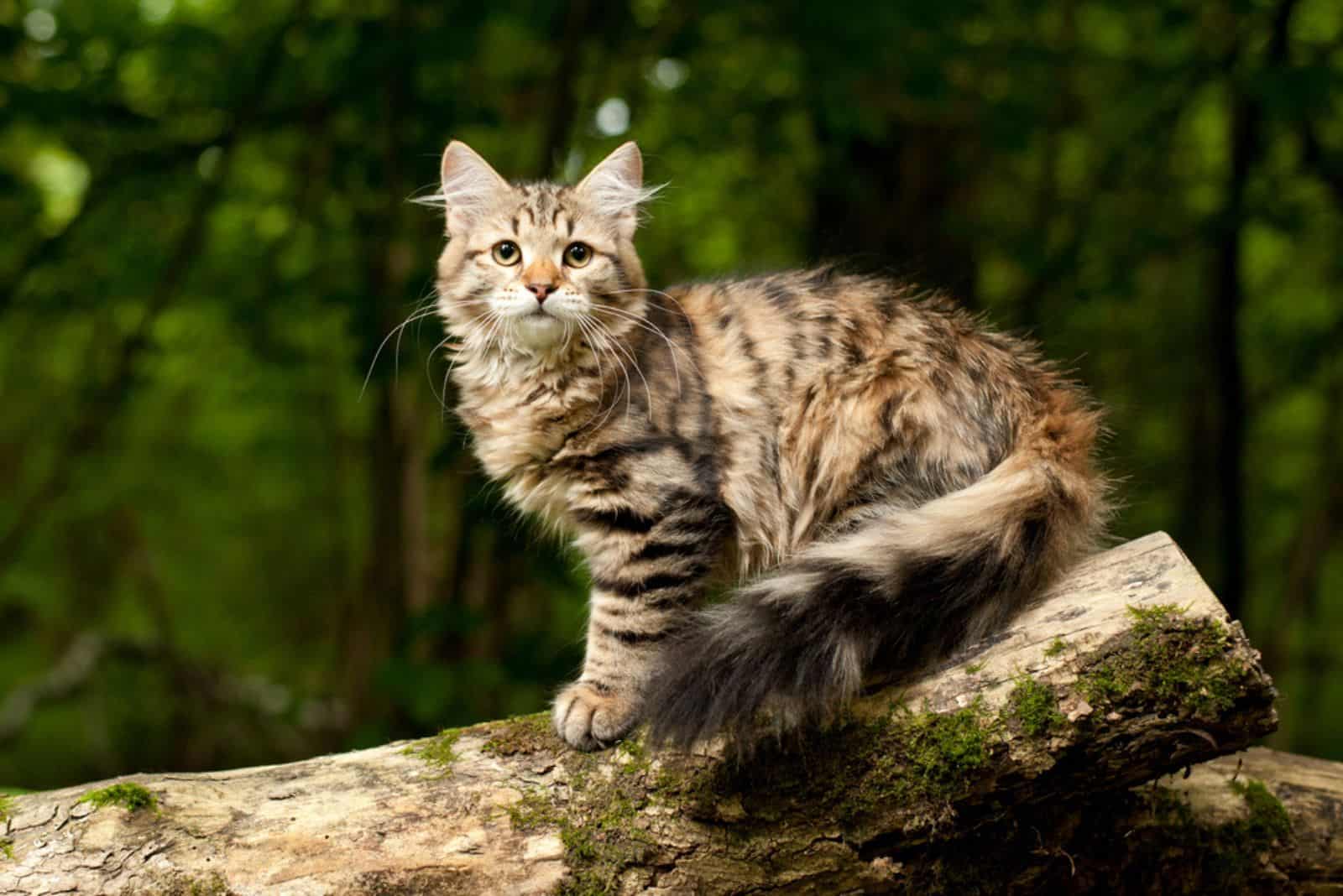 Awarded as an outstanding breeder in 2015 by TICA, Siberian Beauty cattery is a hobby breeder located in Los Angeles. Their focus is on producing high-quality Siberian kittens that will exceed their amazing personalities. Their goal is to breed cats for temperament as well as health and beauty.
Their Siberian kittens are raised in their loving home, where they have plenty of attention and time to socialize with people and other pets. You can find Siberians of golden, silver, and traditional colors in this cattery.
They are respectable members of the CFA and TICA, and they are proud to say that all their cats tested negative for FIV, HCM, and PKD.
I'm sure you can't go wrong if you contact this breeder!
Siberian Beauty Cattery Info
• Address: Los Angeles, California
• Website: Siberian Beauty Cattery
5. Tunies Siberian Forest Cats, Minnesota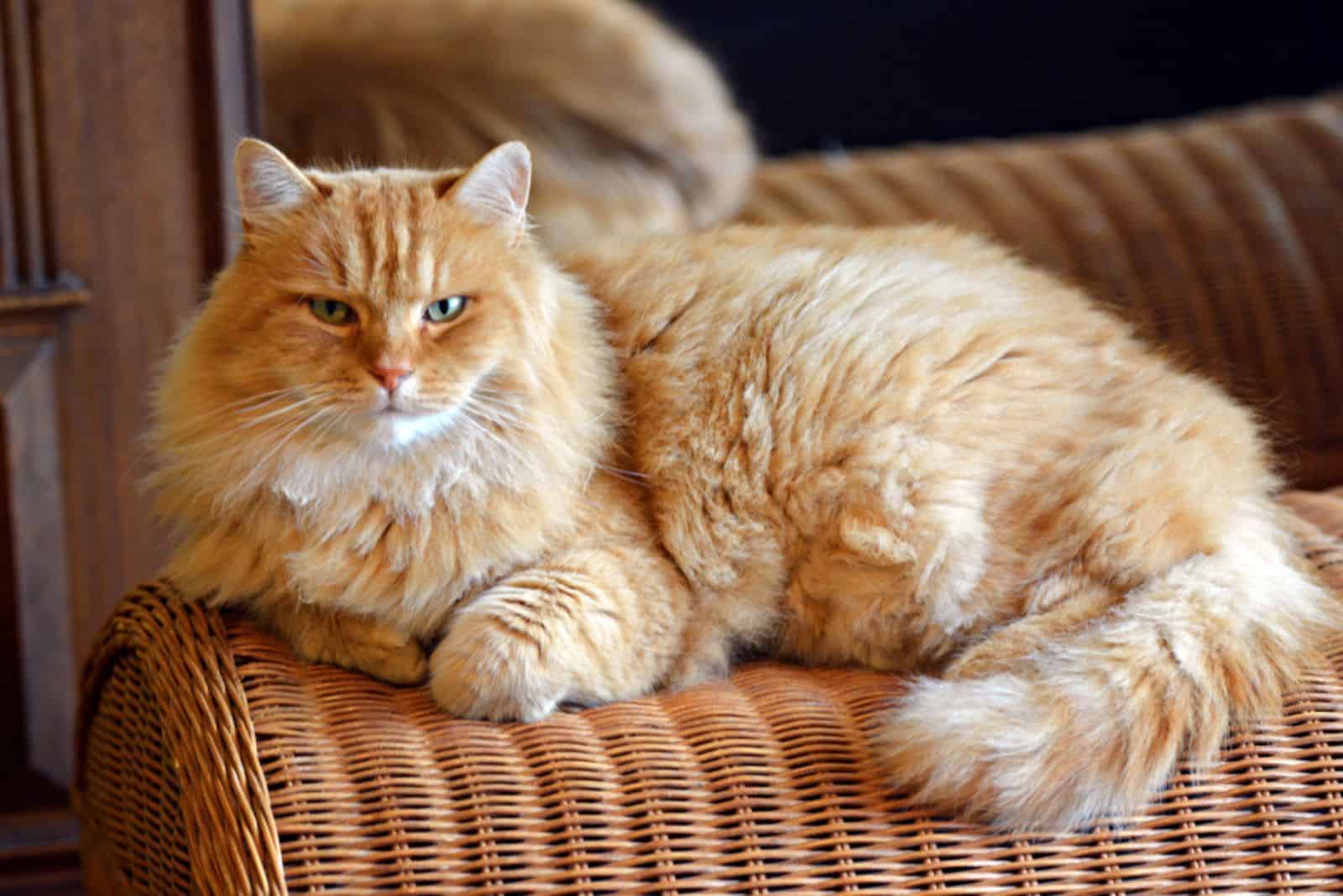 On our list of 7 Siberian cat breeders, the place also deserves Tunies Siberian Forest Cats, a small home-based cattery in Inver Grove Heights. This breeder produces and shows traditional Siberian Forest Cats as a hobby.
All of their cats live in their home as members of their family whom they love and cherish. Kittens are raised in a healthy environment full of love and kindness, socializing with children and adults.
This breeder is registered in TICA, and they are doing their best for the welfare of their Siberians above any business things. They have a vast knowledge of these cats' history, temperament, and traits, and according to that, they carefully pick their breeding cats to maintain strength, health, and natural integrity.
Tunies Siberian Forest Cats Info
• Address: Inver Grove Heights, Minnesota
• Website: Tunies Siberian Forest Cats
• Phone Number: 651 353 8232
• E-mail: tunie@tuniessiberians.com
6. Siberian Paws, New York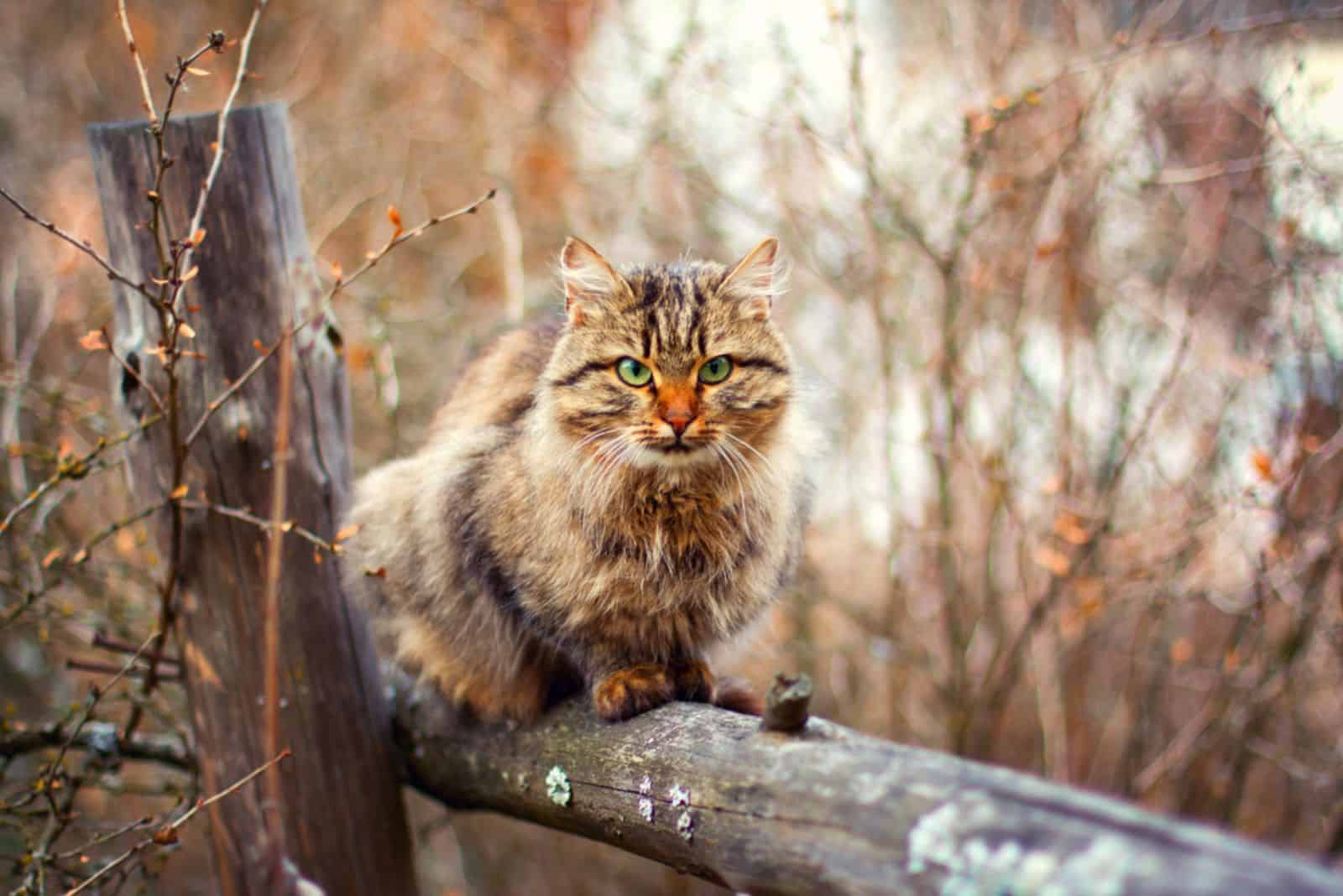 This is another Siberian cat breeder that focuses on producing well-mannered, beautiful, and healthy Siberian kittens, so they are ready for their hopefully forever home.
Siberian Paws is a home-based cattery that takes pride in breeding traditional Siberian cats that have colorpoint gene. Their felines make an essential part of their family, bringing joy, companionship, and loyalty to them.
They seek someone who will adopt kittens, love them, and cherish them with all their hearts. So if you can offer that, make sure to reach out to this breeder.
Siberian Paws Info
• Address: Hudson, New York
• Website: Siberian Paws
• E-mail: siberianpawsny@gmail.com
7. Kriska Siberians, Ohio
Our last stop on our Siberian cat breeders' list is Kriska Siberian, a small TICA-registered home cattery located in Ohio. This breeder specializes in breeding blue-eyed colorpoint Siberian cats and wonderful traditional Siberians with soft and long coats.
Their champion Russian pedigreed Siberians are born and raised in their home, growing up in a healthy environment and socializing with children and adults.
Check out their website to see more!
Kriska Siberians Info
• Address: Northeast Ohio
• Website: Kriska Siberians
• Instagram: Kriska Siberians
• Facebook: Kriska Siberians
How Much Does A Siberian Cat Cost?
If you are searching for Siberian cat breeders, you're probably also interested in the price of the Siberian. The average price is around $1,200 and $4,000. However, it depends on the age, pedigree, breeder, and so on.
But why are Siberian cats generally expensive? Siberian cats are costly since there is a low number of purebred Siberians outside of Russia, and according to that, they are rare. But the demand is pretty high.
RELATED: How Much Does A Munchkin Cat Cost -A Guide To All Expenses
Wrapping It Up
As a cat lover, I'm aware that Siberian cats are indeed something special. These cats were among the first cat breeds to compete in cat shows in 1871. They are often called hypoallergenic cats, but that is not quite the case. It is true that they have a lower level of FEL D1 allergen and that they are safer for those allergy sufferers, but cat allergies and all of that is a pretty complex subject.
If you are to become a Siberian cat owner, you need to keep this treasure indoors, spay it or neuter it since the lifespan will be longer, and you need to get all the essentials for your new feline friend so it can have a long, healthy and happy life.
Our Siberian cat breeders list is full of choices; however, keep in mind that these days for these cats, there are no waiting lists to adopt litter since it is such a rare but demanded breed.
Our cats are our treasure, and we must take great care of them full of love and affection.
Good luck in finding your forever one!
Related Content
• Black Smoke Maine Coon: A Majestic Cat That Will Steal Your Heart
• 6 Ocicat Breeders – The List Of The Worthy Ones